Client
Bouzitoun Law
Our Scope of Work
Website Design and Creation
What did we do?
We built Bouzitoun Law's digital presence by designing and creating their website
Partner Digital Agency collaborated with Bouzitoun Law, a newly established law firm, to help them kickstart their online presence. Bouzitoun Law, being a fresh player, was eager to build a strong foundation online.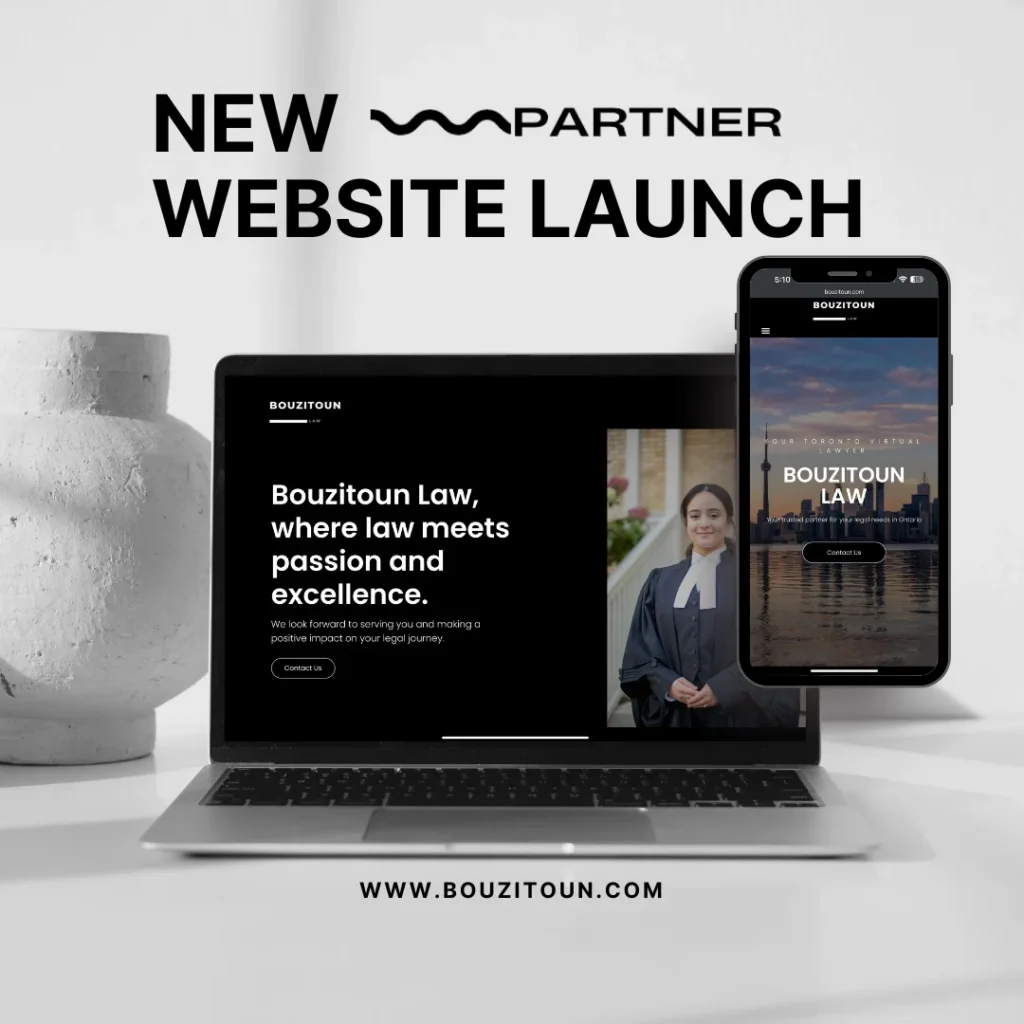 Challenges
Building Online Presence: Bouzitoun Law had no previous online experience or website, making it a unique digital journey.
Creating a Professional Image: Bouzitoun Law aimed to establish a polished and professional online identity.
Our Approach
Partner Digital Agency took a comprehensive approach to assist Bouzitoun Law in its digital journey:
1. Website Creation:
We designed a brand-new, visually appealing website, setting the stage for Bouzitoun Law's online presence.
The website was designed to exude professionalism and offer a straightforward and user-friendly experience.
2. Content Strategy:
We developed an initial content strategy to introduce Bouzitoun Law's website to the public.
3. Deployment and Testing:
We launched the new website, conducted thorough testing, and ensured seamless performance on all devices.
Results
The collaboration between Bouzitoun Law and Partner Digital Agency led to notable achievements:
1. Establishing an Online Presence:
Bouzitoun Law made a successful online debut with the creation of its website.
2. Professional Brand Image:
The new website effectively established a polished brand image for Bouzitoun Law, helping it start strong in the legal industry.
3. A Solid Digital Foundation:
Bouzitoun Law has a sturdy digital foundation to build its online presence and reach a wider audience.
Conclusion
The partnership with Partner Digital Agency empowered Bouzitoun Law to launch its online journey and create a professional brand image. With this solid foundation, Bouzitoun Law is well-prepared to continue growing its online presence and pursuing its goals in the legal field.
Ready to begin your digital journey? Contact Partner Digital Agency today!