Unleash the Power of a Winning Content Strategy
Are you ready to transform your digital marketing strategy? Whether you're a seasoned content marketer or a newbie, an up-to-date, impactful content strategy is necessary. This guide will walk you through seven vital steps to create a content strategy that resonates with your audience and delivers results. Join hands with PartnerDMA and elevate your digital presence to new heights!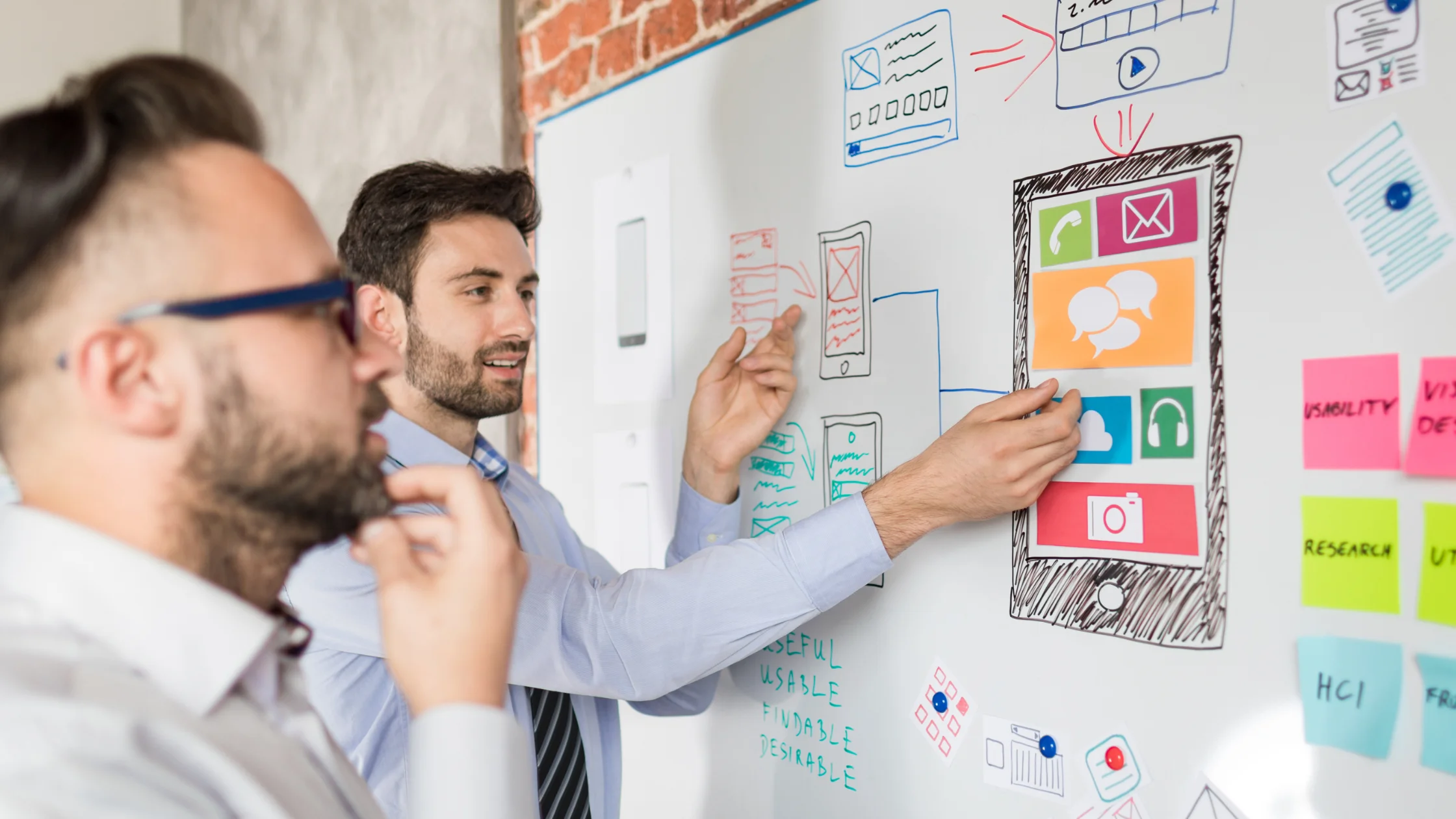 Step 1: Define Your Content Goals – The Foundation of Success
It all starts with clear objectives. Before diving into content creation, you must set specific, actionable goals. We use the SMART framework to align your content strategy with your overarching business goals. At PartnerDMA, we ensure your content efforts leave a lasting mark.
Step 2: Conduct Persona Research – Understanding Your Audience
Understanding your target audience your buyer personas, is non-negotiable. We'll guide you through data analysis to identify your ideal customers and their preferences. By truly knowing your audience, you can create content that resonates and converts effectively.
Step 3: Run a Content Audit – Unlocking Insights from the Past
Assessing your previous content marketing efforts is crucial. We'll help you find content gaps, analyze quality, and explore opportunities for content repurposing. A well-executed content audit can lead to more efficient and compelling content creation.
Step 4: Choose a Content Management System – The Heart of Content Control
Selecting the right content management system (CMS) is pivotal. We'll assist you in finding a CMS that aligns with your team's needs, ensuring easy content creation, management, and analytics. PartnerDMA offers expertise in the HubSpot CMS, as well as WordPress, to streamline your content management.
Step 5: Determine Content Types – Tailoring Content to Your Audience
Based on your personas and goals, we'll guide you in deciding the types of content that best serve your audience. Whether it's blog posts, podcasts, videos, or other formats, we'll help you make informed choices. Content should align with your target audience's preferences and your available resources.
Step 6: Brainstorm Content Ideas – Unleash Your Creativity
Unleash your creativity! We'll provide you with various brainstorming tools to generate content ideas. Tools like Feedly, BuzzSumo, and BlogAbout can help you discover trendy topics and create engaging content. Additionally, we'll explore methods to refine and rank your ideas, ensuring they align with your strategy.
Step 7: Publish and Manage Your Content – The Final Lap to Success
Once your content is ready, it's time to plan for publication and promotion. We'll assist you in developing content calendars to ensure consistency and diversity. This includes an editorial calendar for your website and a social media content calendar to manage your content across platforms.
Partner Digital Agency – Let's elevate your digital presence
With Partner Digital Agency, you have the roadmap to success in crafting a robust content strategy. By following these seven steps, you'll create a content strategy that resonates with your audience, drives website traffic, and generates leads. Take action now and watch your digital presence thrive. Ready to embark on your content journey? Contact Partner Digital Agency today and unlock the full potential of your digital marketing strategy.
Ready to embark on your content journey? Partner with us, and we'll amplify your digital marketing strategy. Contact Partner Digital Agency today and unleash the full potential of your digital presence!