Client
Mon Bichon
Our scope of work
Website design
What we did?
Create an engaging and informative website
Mon Bichon, a passionate pet care business needed an online presence that reflected their dedication to pampering and caring for dogs, but they didn't have a website to showcase their services, expertise, and love for furry friends.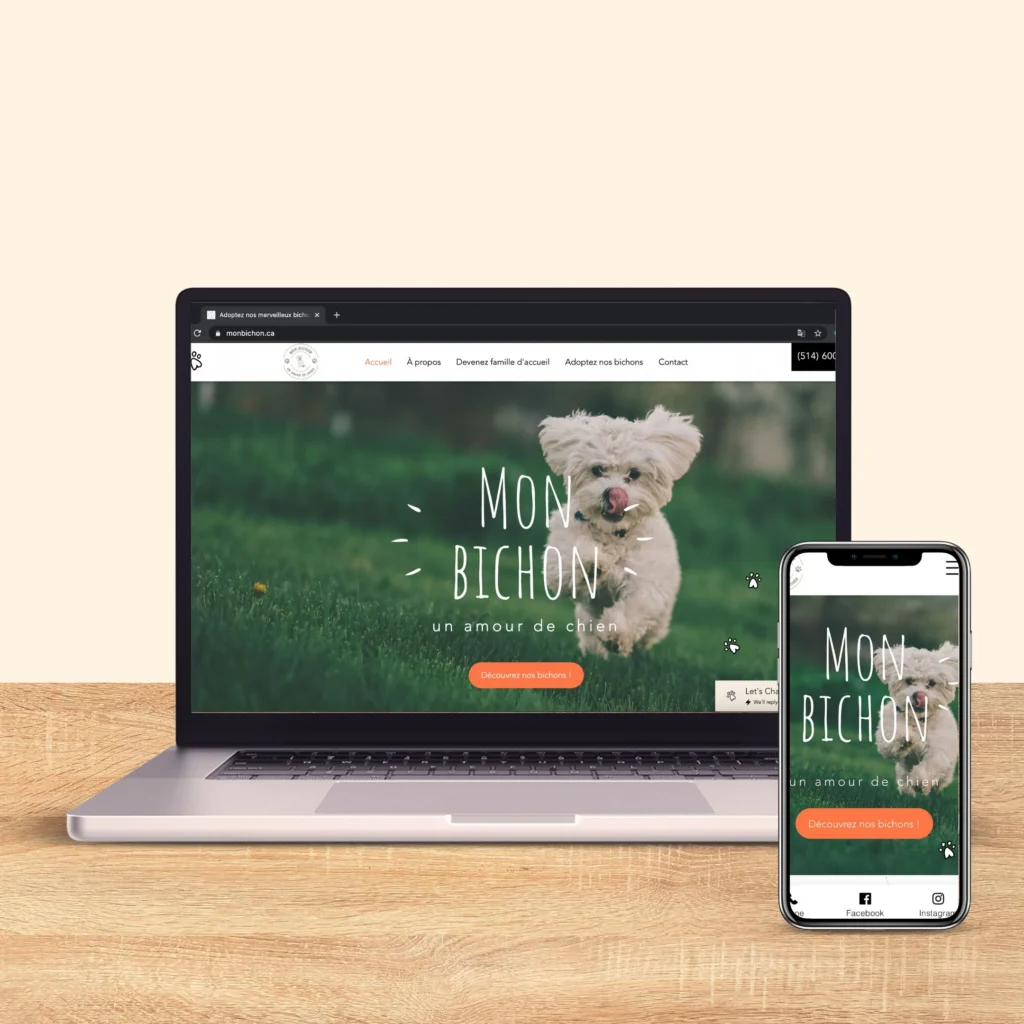 Our solution was straightforward and designed to create an engaging and informative website for Mon Bichon:
1. Website Development:
Understanding the Brand: We began by understanding Mon Bichon's brand identity, values, and services, which revolved around creating a safe and caring environment for dogs.
User-Centric Design: We designed a user-friendly website that prioritized a seamless user experience. The design was aesthetically pleasing and aligned with the pet care industry.
Service Showcase: The website featured Mon Bichon's range of services, along with detailed descriptions.
Image Gallery: A visually appealing image gallery showcased happy dogs and the skilled care provided by Mon Bichon's team.
Contact Information: We included contact information and a contact form to facilitate inquiries and bookings.
Mobile Responsiveness: The website was optimized for mobile devices to cater to clients on-the-go.
Results: The collaboration with Mon Bichon led to tangible results:
Online Presence: Mon Bichon went from having no online presence to having a professional and informative website that conveyed their love for dogs.
Brand Visibility: The website enhanced Mon Bichon's brand visibility, allowing them to reach a broader audience of dog lovers in their local community.
Our partnership with Mon Bichon transformed their business by providing them with a digital platform to showcase their services and connect with clients who share their passion for the well-being of dogs.