Client
CREP Carpooling
Our scope of work
Website Revamp, Social Media Launch
What we did
A user-centered functional website and product launch

CREP Carpooling, an exciting carpooling startup for packages, reached out to us with an exciting opportunity. They were ready to enhance their website, making it even more user-friendly and aesthetically pleasing. Their goal was to provide an improved user experience and establish a visually captivating online platform. Furthermore, they were eager to unveil their revamped website on social media to expand their visibility.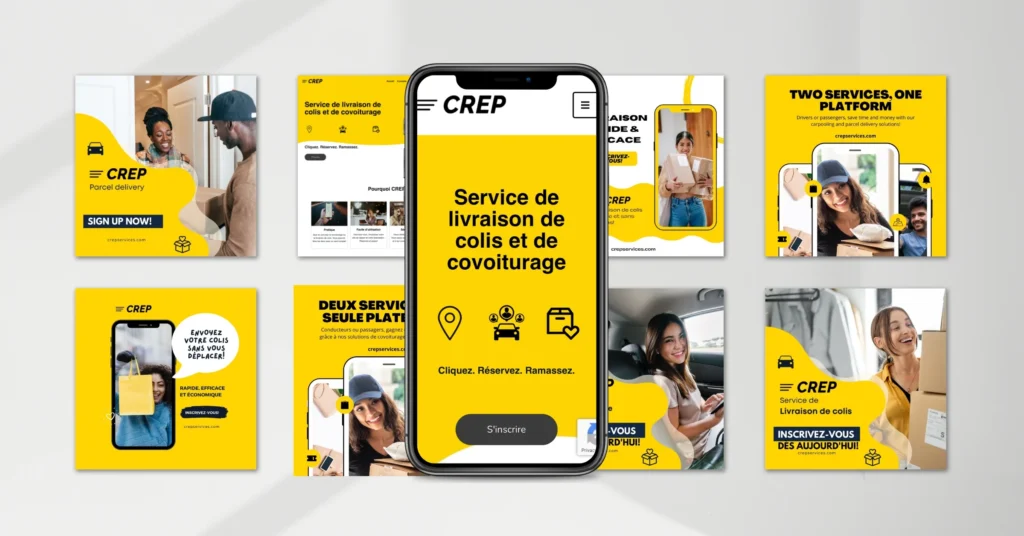 Solution: Our approach was two-fold, focusing on transforming the website and orchestrating a strategic social media launch:
1. Website Revamp:
User-Friendly Design: We undertook a comprehensive website revamp, transforming it into a user-friendly platform. The new design prioritized ease of navigation and an intuitive layout.
Aesthetically Pleasing: Our team revamped the website's aesthetics, ensuring a visually appealing and modern appearance that aligned with Crep Carpooling's brand identity.
Improved Functionality: We enhanced website functionality, including smoother booking processes, real-time ride tracking, and user-friendly profile management.
Mobile Responsiveness: The revamped website was optimized for mobile devices to cater to users on-the-go.
2. Social Media Launch:
Content Strategy: We devised a content strategy tailored to CREP Carpooling's target audience. This included engaging posts, eye-catching visuals, and informative content that highlighted the website's new features.
Platform Selection: We identified the most suitable social media platforms for Crep Carpooling's audience and objectives, which included Facebook, Instagram, and Twitter.
Launch Campaign: A well-planned launch campaign created anticipation and excitement around the revamped website. We employed creative storytelling and interactive content to engage users.
Community Engagement: Our team actively engaged with the carpooling community, responding to comments, questions, and feedback, fostering a sense of belonging among users.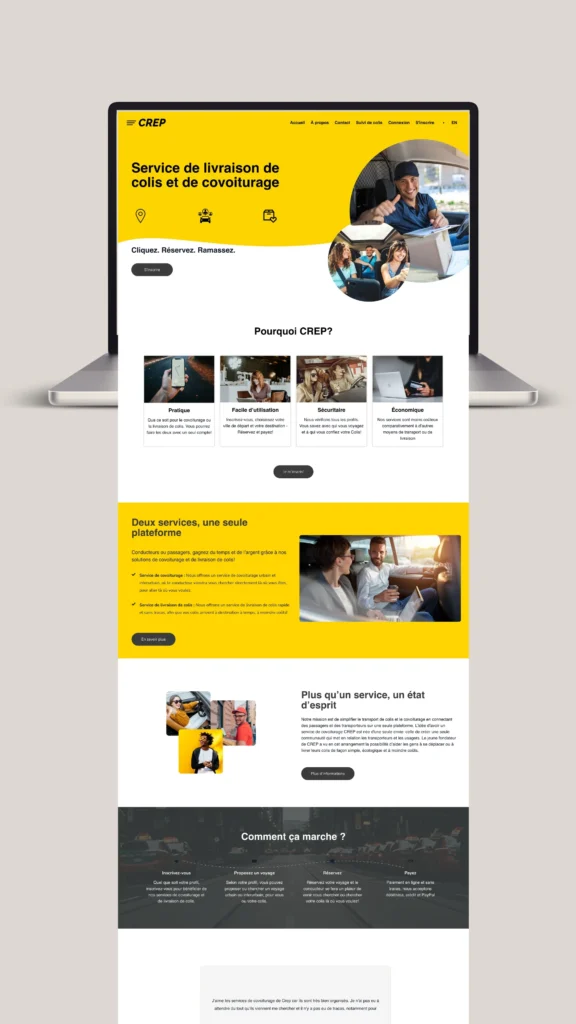 The results of our collaboration with CREP Carpooling were remarkable:
Website Transformation: CREP Carpooling's website was transformed into a user-friendly and aesthetically pleasing platform.
Mobile Optimization: The mobile-responsive design contributed to improved user retention.
Social Media Impact: The social media launch garnered a significant following.
Community Building: Engagement with the carpooling community led to valuable feedback and feature suggestions, contributing to ongoing improvements.
Our partnership with CREP Carpooling not only revitalized their digital presence but also fostered growth and improved user experiences.