Client
EnviroSolutions
Our scope of work
Website Development, PPC Campaigns, SEO, Social Media Strategy
What did we do?
A comprehensive approach to establish EnviroSolutions online presence
Envirosolutions, a company specializing in sustainable solutions for eco-friendly buildings and industries, approached us with a challenge. They wanted to effectively communicate their mission of making houses, hotels, and industries more eco-friendly through solar energy, upstream and downstream water treatment, and sustainable energy generation. They sought a robust online presence to reach a broader audience and promote their green initiatives.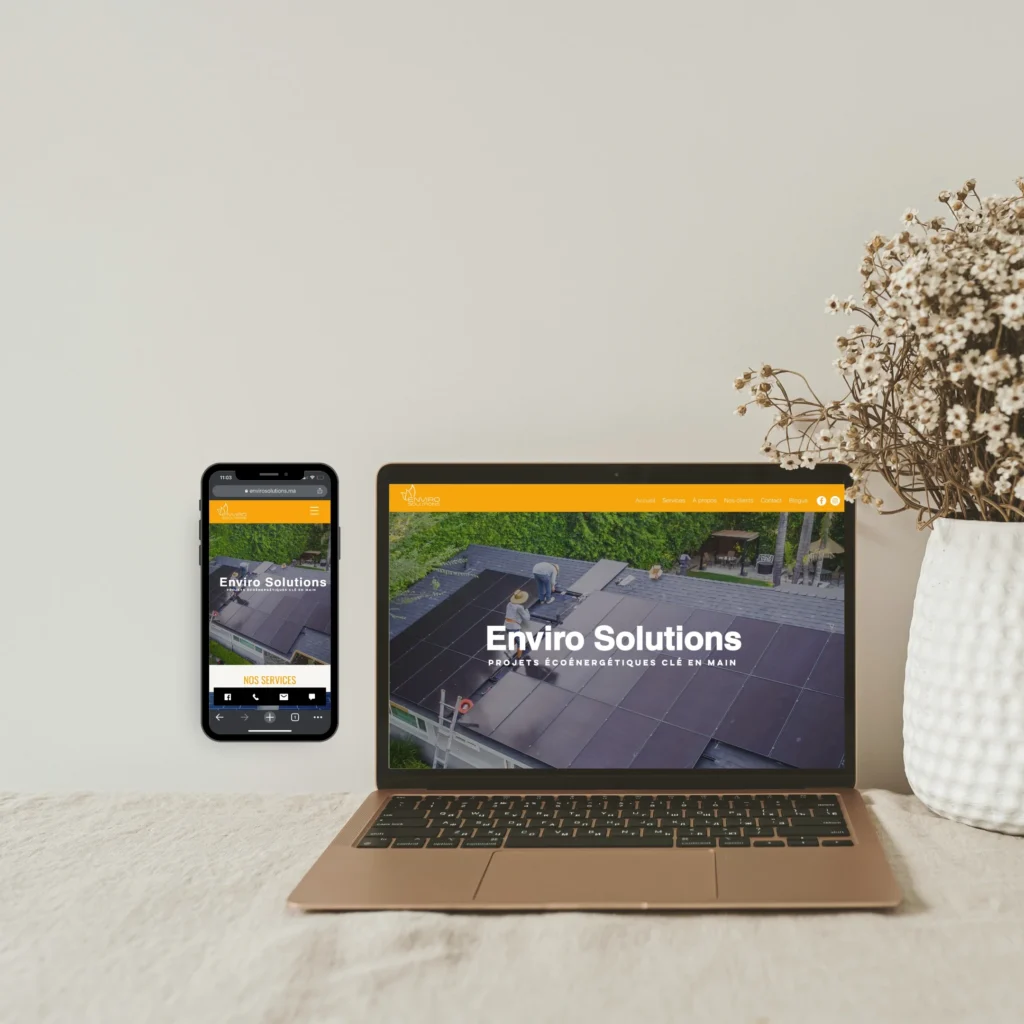 Our strategy involved a comprehensive approach to revamping their online presence:
1. Website Development:
User-Centric Design: We designed a website that prioritized user experience, making it easy for visitors to understand Envirosolutions' offerings and mission.
Content Strategy: We developed compelling content that conveyed Envirosolutions' eco-friendly solutions and their benefits to houses, hotels, and industries.
Visual Appeal: A visually appealing and eco-conscious design aligned with Envirosolutions' sustainability ethos.
SEO Integration: We ensured the website was SEO-optimized to improve its search engine visibility and ranking.
2. Social Media Management:
Platform Selection: We identified and managed social media platforms, such as Facebook, and LinkedIn, that were relevant to Envirosolutions' target audience.
Content Calendar: We created a content calendar with regular posts showcasing Envirosolutions' projects, sustainability tips, and industry news.
Engagement Strategy: Engaging content and community management were prioritized to foster meaningful interactions with the audience.
Educational Content: We produced informative content that highlighted the benefits of solar energy, water treatment, and sustainable energy solutions.
3. SEO Strategy:
Keyword Research: In-depth keyword research was conducted to identify relevant keywords in the eco-friendly and sustainability sectors.
On-Page SEO: We optimized on-page elements, including meta tags and content, to improve search engine rankings.
Backlink Building: A backlink strategy was implemented to enhance Envirosolutions' online authority and credibility.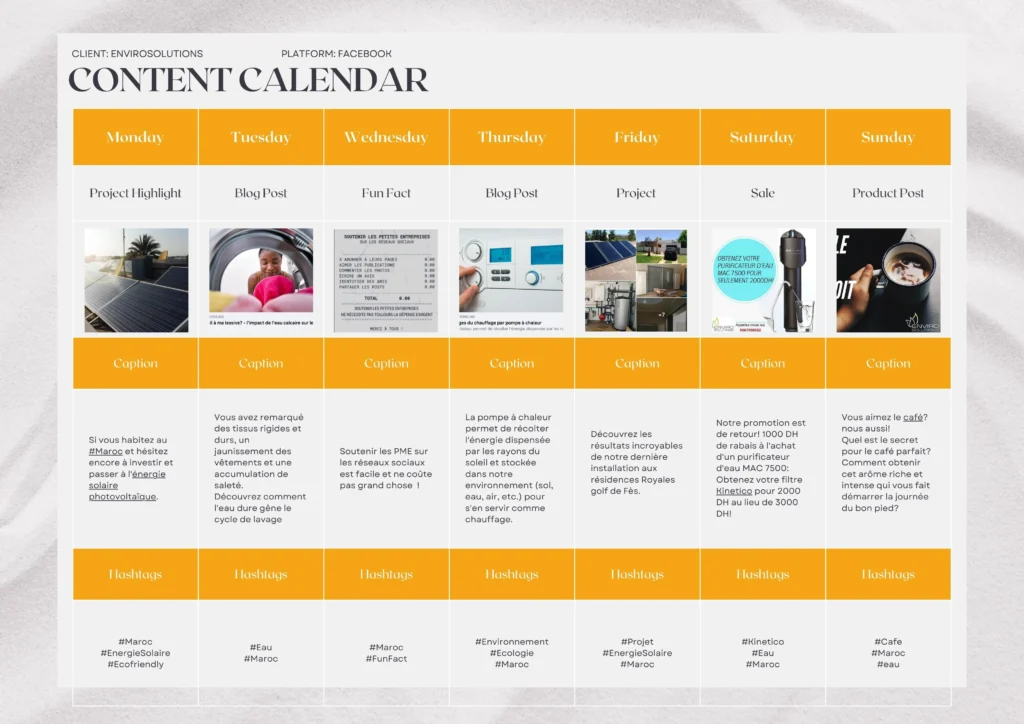 The collaboration with Envirosolutions yielded significant outcomes:
Website Revamp: Envirosolutions' website became an informative and engaging platform, resulting in a 45% increase in online inquiries within the first quarter.
Social Media Impact: The social media strategy led to a 60% growth in followers across platforms and a 50% increase in website traffic from social channels.
SEO Success: SEO efforts led to a notable improvement in search engine rankings, with Envirosolutions appearing on the first page for several eco-friendly and sustainability-related keywords in Morocco.
Envirosolutions' partnership with us enhanced their digital presence and enabled them to effectively communicate their eco-friendly solutions to a broader audience. As a result, they took significant strides toward promoting sustainability and eco-conscious practices in the housing, hotel, and industrial sectors.
Are you ready to take your digital presence to the next level? Let's partner up and make it happen with the experts at Partner Digital Agency. Schedule a FREE 30-minute consultation today!