Client
International Union for Nature Conservation – Center for Mediterranean Cooperation (IUCN-Med)
Our scope of work
Social Media Management, Email Marketing, Website Revamp, Content Strategy, Multilingual Content Management, Website Management
What we did?
A substantial increase in social media engagement, followers and donors outreach
The International Union for Nature Conservation – Center for Mediterranean Cooperation (IUCN-Med) needed to amplify their digital presence and effectively communicate their commitment to biodiversity conservation, climate change, and sustainable development initiatives. The challenge was to connect with diverse audiences across four languages (English, French, Spanish, and Arabic) while promoting environmental projects, initiatives effectively and reaching out to new organizations and donors.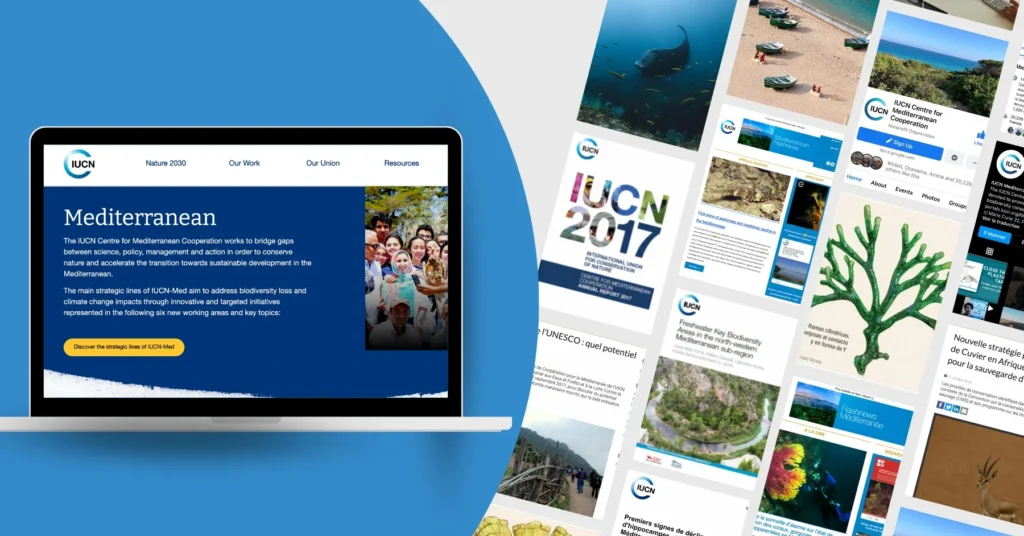 Our partnership with IUCN-Med encompassed a multifaceted approach:
1. Social Media Management: We established and managed social media accounts on Facebook, Instagram, and X (Formerly Twitter), tailoring content to engage diverse audiences. Our strategy fostered meaningful interactions and boosted awareness of IUCN-Med's initiatives.
2. Email Marketing: We designed and executed targeted email marketing campaigns, including engaging newsletters, to keep stakeholders informed about IUCN-Med's latest activities and accomplishments.
3. PPC Campaigns: Our strategic PPC campaigns drove traffic to key initiatives on the IUCN-Med website, resulting in increased engagement and support for conservation projects.
4. Website Revamp: We conducted a revamp to the Mediterranean section of the IUCN website ensuring a user-friendly experience. The redesigned site provided a hub for information on projects, news, and resources related to biodiversity conservation and sustainable development.
5. Content Strategy: We developed and executed a comprehensive content strategy that highlighted IUCN-Med's mission and initiatives. This involved producing various communication materials, including news articles, press releases, social media content, and newsletters.
6. Multilingual Content Management: Managing content in four languages ensured effective communication with diverse audiences and expanded IUCN-Med's global reach.
7. Monthly Reporting: We provided transparent and accountable monthly activity reports, outlining achievements, challenges, key performance indicators, and proposed actions for continuous improvement.
8. Website Management: We supported the management and update of the Mediterranean section on the IUCN website, ensuring the latest information was readily available to stakeholders.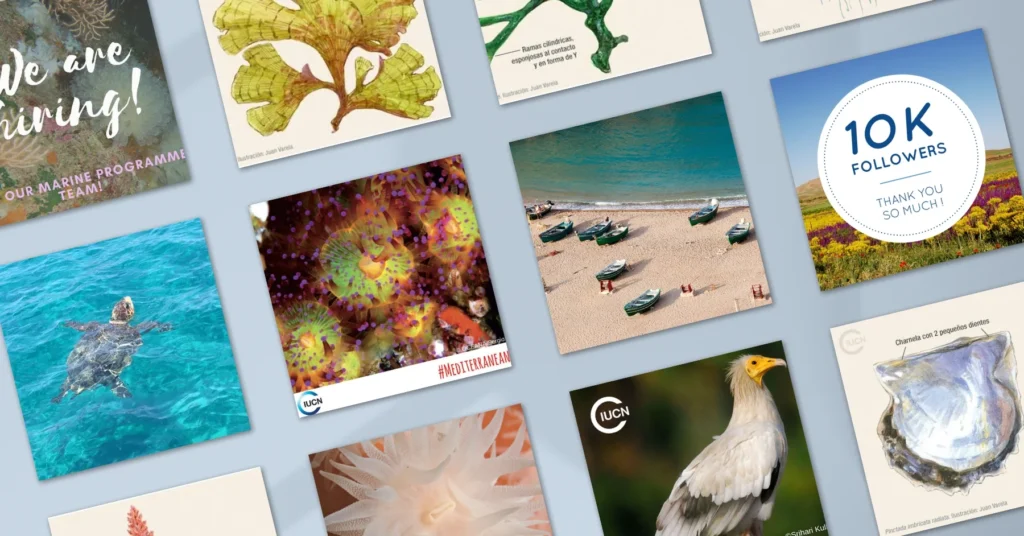 In three years of collaboration, IUCN-Med experienced significant outcomes:
A substantial increase in social media engagement and followers across multiple platforms.
Successful PPC campaigns that drove targeted traffic to specific initiatives, resulting in increased support and contributions.
Effective communication with diverse audiences through multilingual content management.
Enhanced capacity within the IUCN-Med team for digital communication and knowledge transfer.
A more robust and informative Mediterranean section on the IUCN website.
Our partnership with IUCN-Med marked a transformative journey in enhancing their digital presence and global outreach, ultimately contributing to their mission of conserving biodiversity, addressing climate change, and promoting sustainable development.