Client
Chamber of Commerce of Laval
Our scope of work
Digital Marketing Training, Tailored Digital Marketing Strategies
What did we do?
We provided digital marketing training to over 20 entrepreneurs and created tailored digital marketing strategies for specific projects

The Chamber of Commerce of Laval, committed to supporting entrepreneurs across various fields, recognized the need for its members to adapt to the digital world. They approached us with a unique challenge: empower their diverse group of entrepreneurs with the knowledge and skills required for effective digital marketing. Additionally, they sought tailored digital marketing strategies to help some of these entrepreneurs thrive in the competitive market.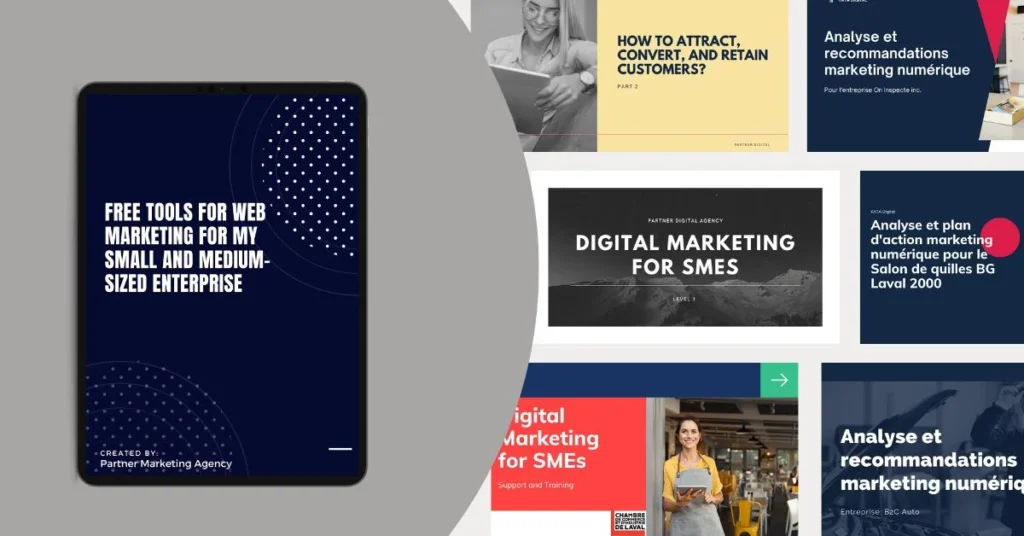 Our solution revolved around comprehensive digital marketing training and personalized strategies:
1. Digital Marketing Training:
Customized Workshops: We designed and delivered customized digital marketing workshops to cater to entrepreneurs from various industries. These workshops covered the fundamentals of digital marketing, including SEO, social media, email marketing, and content creation.
Hands-On Learning: Practical exercises and real-life case studies were integrated into the training to provide participants practical experience.
Q&A Sessions: Interactive Q&A sessions allowed entrepreneurs to seek clarification and tailor their learning experience.
2. Tailored Digital Marketing Strategies:
Needs Assessment: We thoroughly assessed each entrepreneur's business needs, target audience, and industry landscape.
Custom Strategies: Based on the assessments, we developed tailored digital marketing strategies encompassing social media, content creation, SEO, and email marketing.
Implementation Guidance: We provided guidance on implementing these strategies, including recommendations on tools, best practices, and key performance indicators.
3. Ongoing Support:
Mentorship: We offered ongoing mentorship and support to address entrepreneurs' questions and challenges as they implemented their digital marketing strategies.
Progress Tracking: We established tracking mechanisms to monitor the progress and effectiveness of the implemented strategies.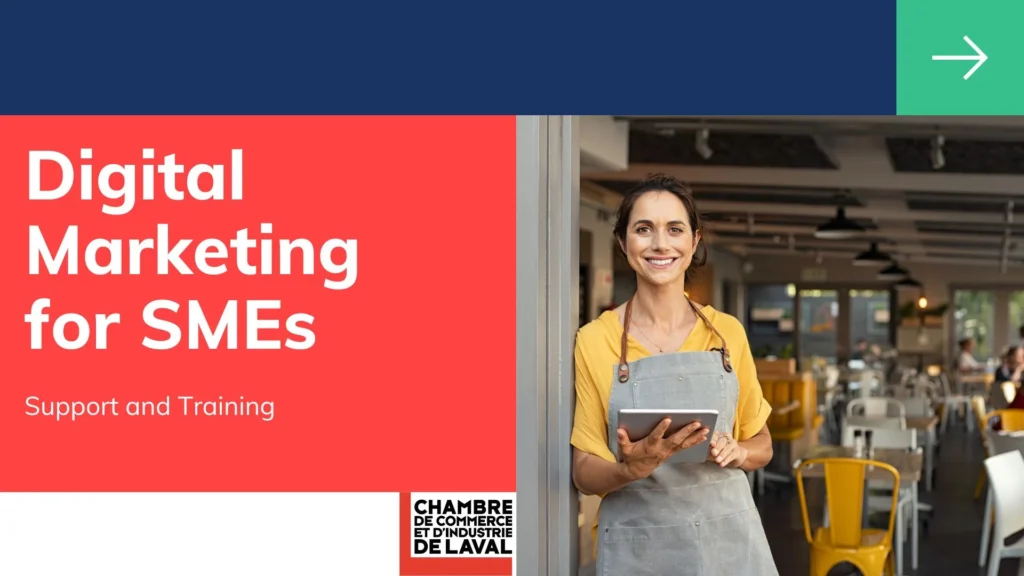 Results:
The partnership with the Chamber of Commerce of Laval resulted in significant outcomes:
Empowered Entrepreneurs: Entrepreneurs gained valuable digital marketing knowledge and skills, enabling them to navigate the digital landscape confidently.
Customized Success: Tailored digital marketing strategies led to remarkable results.
Community Growth: The Chamber of Commerce of Laval fostered a stronger and more digitally savvy entrepreneurial community, enhancing collaboration and innovation.
Our collaboration with the Chamber of Commerce of Laval was a testament to the power of digital marketing education and personalized strategies in empowering entrepreneurs across diverse industries to thrive in the digital world.
Do you have a digital project in mind and don't know where to start? Schedule a free 30-minute consultation with us!