Client
TaxCor Accounting & Fiscal Services
Our scope of work
Digital Marketing Strategy, Social Media management, SEO Website revamp.
What we did?
+34% net new customer, +72% Increase in website traffic, Boosted online visibility, Automated Tax filling.
Challenge
Taxcor was facing some business challenges where their business growth had stopped, and they couldn't bring in new clients. This was a critical situation, compounded by their outdated website, strong competition, and the inefficient way they handled tax filing manually. We partnered with TaxCor team to overcome these challenges, reignite growth, and regain their competitive edge in the market.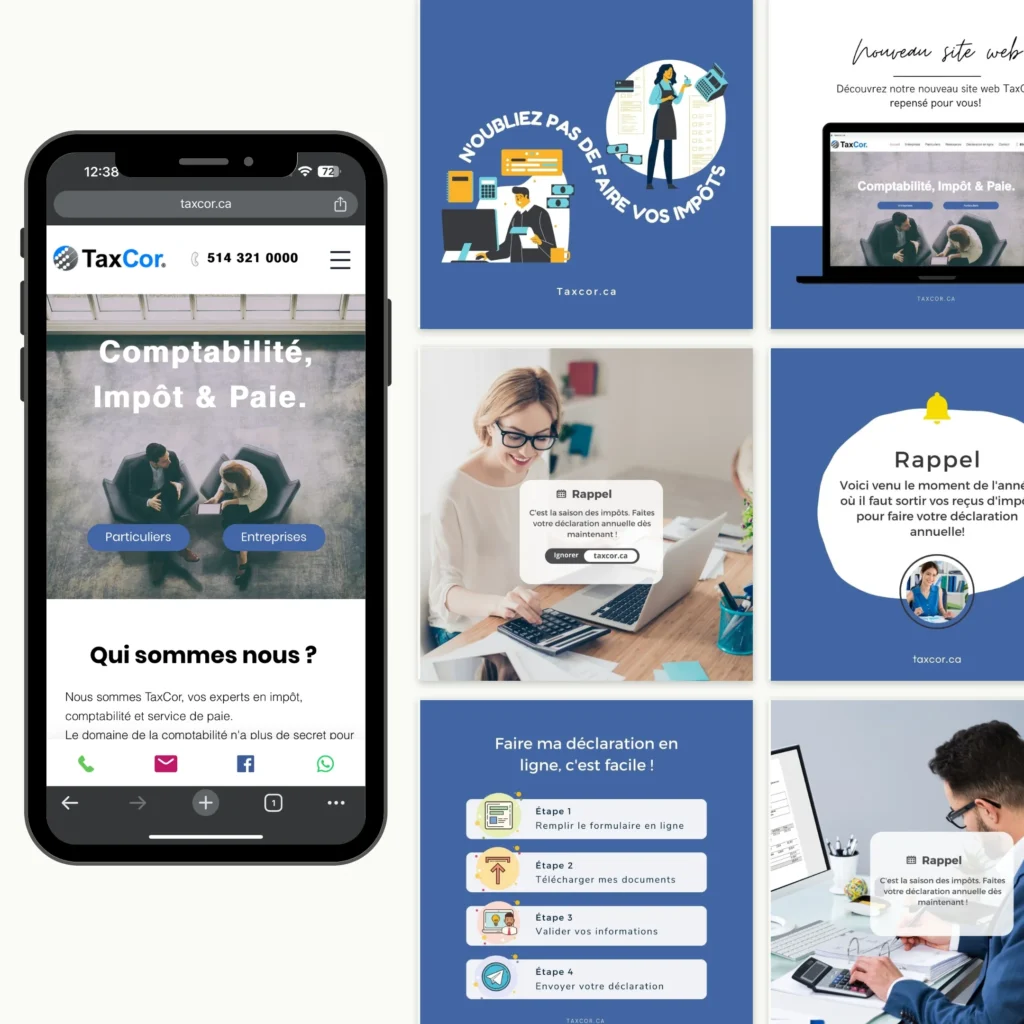 To tackle these challenges, we took some strategic steps to engage new customers and drive business growth. We revamped Taxcor's digital marketing strategy, giving their online presence a boost and making it easier for them to connect with potential clients. We also streamlined their tax filing processes, making them more user-friendly and efficient. This transition from manual to automated processes saved time and improved their operations.
During the tax declaration season, we ramped up marketing efforts. We leveraged social media, content marketing, and Google Ads to attract new clients and optimize Taxcor's operations. These strategic moves helped Taxcor regain its competitive edge and positioned them for continued growth in the market.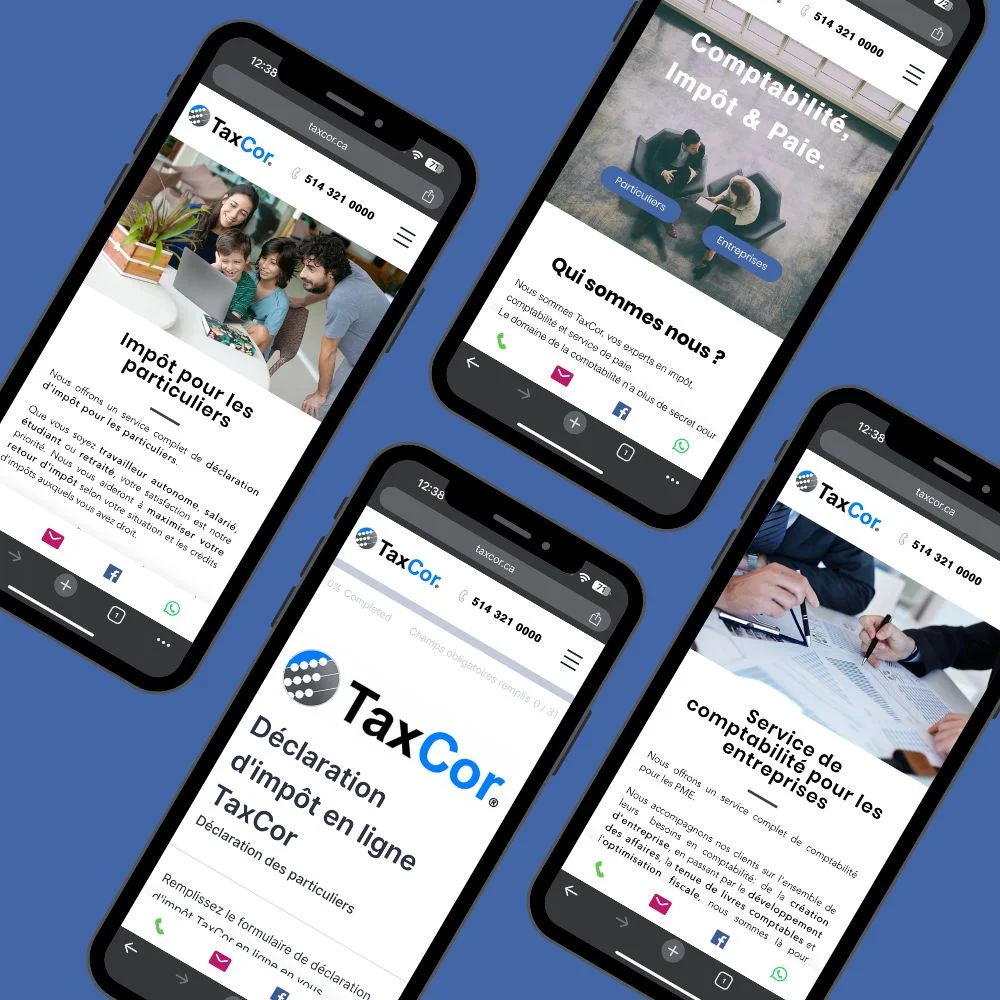 In conclusion, our collaborative efforts have transformed Taxcor's outlook. By enhancing their digital strategy, modernizing tax filing processes, and intensifying marketing endeavors, we revitalized their business. The results speak for themselves: increased website traffic, a remarkable 34% surge in customer acquisition, streamlined operations, heightened customer satisfaction evidenced by positive Google reviews, and regained competitiveness. Taxcor is now poised for sustained growth, equipped to excel in their industry, and ready to embrace new opportunities on the horizon.
Increased website traffic and enhanced online visibility.
34% growth in customer acquisition.
Streamlined tax filing processes, ensuring a user-friendly experience
substantial rise in customer satisfaction,reflected in positive Google reviews.
Regained competitiveness, positioning Taxcor for sustained growth.